The HDMI 2.1 standard is a reality in our lives, but few people have taken advantage of this technology fully or extensively. Something even understandable, since the vast majority of users just want to connect the cable to the TV and start watching content. The problem is that HDMI 2.1a has just arrived, the direct evolution of the technology that most people ignore. And it is necessary to understand what is happening here in order to take better advantage of the benefits present in devices that receive this feature. In this post, we will show you the main advantages of HDMI 2.1a, even so, you can prepare yourself for what is to come.
But… HDMI 2.1a… Already? So Early?
There are many versions of HDMI available at the moment, and all of this can be very confusing for laymen. And this is easy to understand, even more so with the fact that HDMI 2.1 will appear in our lives in 2021. That is, its update arrived just a year after its release. The main advantages of HDMI 2.1 are enjoying HDR content better and allowing better playback of videos in 4K, 8K, and 10K at 120 Hz.
In addition, the contents are displayed with automatic latency, dynamic HDR, and variable refresh rate, among other elements that result in an even more attractive television experience. That's why the arrival of HDMI 2.1a in such a short space of time may surprise many people. On the other hand, it's clear proof of how imaging technology is advancing at a speed that could be called 'breakneck.'
Not everything works as well on HDMI 2.1 as promised by the manufacturers. Cable and compatibility issues have become common when running PS5 games in 4K at 120 Hz. And HDMI 2.1a arrived precisely to solve this type of problem.
What Can HDMI 2.1a Offer Us?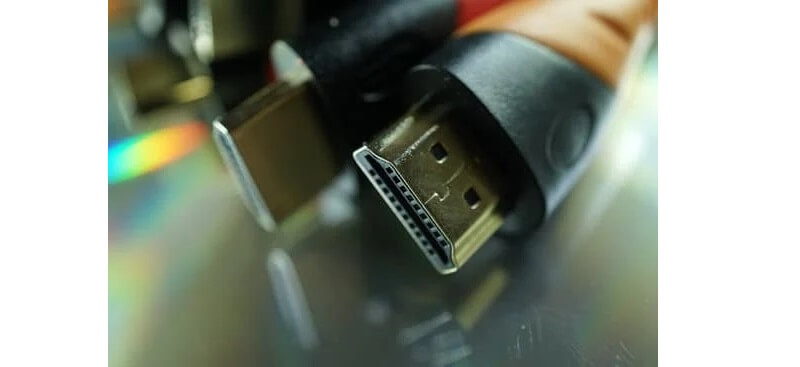 TVs can map the colors displayed on the screen by tracking the source responsible for sending the images on the screen. The feature, which stands for the acronym SBTM, makes Smart TVs compatible with HDR and performs automatic adjustment of brightness levels and color range. No user wants to waste time performing these manual adjustments. Therefore, HDMI 2.1a makes life easier for these people by optimizing the process. These automatic adjustments are reflected in the display of the image with the highest possible quality in any type of content, eliminating the need for human intervention.
HDMI 2.1a will not replace existing HDR systems. It will further optimize the image and solve a problem present in the previous version of its technology. And the best part of it all is that you don't have to buy a new Smart TV to benefit from the benefits of HDMI 2.1a. In theory, this standard can reach devices through a simple software update. You don't even need to buy a new cable for the feature to work.
However, it is better to wait for the updated policy for HDMI 2.1a to be officially confirmed. After all, there will be some surprises along the way. In addition, HDMI 2.1a may offer other hardware novelties for future devices, so we should be on the lookout even to make a good investment in a new product. Anyway, the existence of HDMI 2.1a is more than justified, as we will have an important benefit with the arrival of this feature. I hope you liked this article on the advantages of HDMI 2.1a. Thanks for reading!.