Image optimization is a necessary step for your visitors to have the best and most seamless user experience possible. The list below contains some of the Best Image Resizer Websites you can use to reduce image sizes with no need to install any software program.
It doesn't matter if you are a blogger, an eCommerce website owner, or marketer as you need to pay close attention to the dimensions and size of the images you are using.
Read Here- Best Plagiarism Checker Websites
Optimized images play an important role in improving your blog or website's performance. Uploading files with large sizes will have a direct impact on the loading speed of your pages and will only push away site visitors. On the other hand, smaller images are much easier to share through email and other platforms while taking up notably smaller storage space.
PhotoSize.net
PhotoSize.net is an effective and simple online tool to help you resize your pictures. This is easy to use the tool because it has been structured with only three steps. You add files, use the resize filter, and choose the saving options.
BatchPhoto Espresso
BatchPhoto Espresso is your go-to tool if you need to resize several images online for free. This tool boasts of an intuitive interface so you can be sure that you won't have a hard time using it. You just need to upload your images with the mere drag and drop action or you can also click the button and choose how you want to resize them.
PicResize
PicResize is such an interesting alternative for reducing image sizes online. This tool lets you upload your photos from a URL or your computer and make them smaller by percentage. You can make them fit different screen resolutions or you can also enter the custom size for height and width.
Shrink Pictures
Shrink Pictures is a no-frills easy and simple to use online tool for resizing images. You just need to upload the image from your computer, choose the new dimensions in percentage or pixels and select the picture quality.
I Love IMG
I Love IMG is the free image resizer you can use that lets you reduce the size of several images simultaneously. You are allowed to upload up to 15 images at once. You could drag and drop your images or you can add them straight from your computer, Dropbox or Google Drive.
Photo Resizer
Photo Resizer is also one of the best image resizer websites that can be used for changing the sizes of photos and more. You could open a photo or you can drag and drop this to the widow and resize it easily by dragging the slider until you achieve the right dimensions or entering the new height or width values.
Social Image Resizer Tool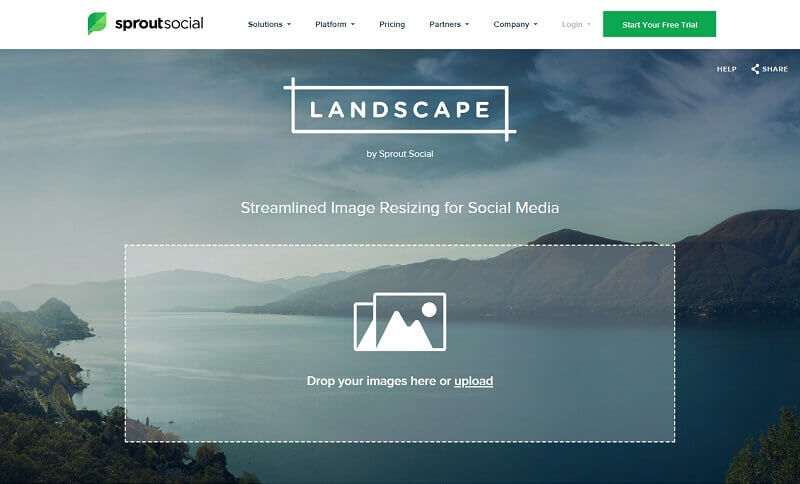 Social Image Resizer Tool's name itself also gives you an idea of what it can do. This tool is perfect for those who want to change the size of an image to meet the requirements of a social networking site.
With the best image resizer websites, you no longer have to worry about images that can negatively affect your website's loading speed so you can guarantee the best experience for your site visitors.