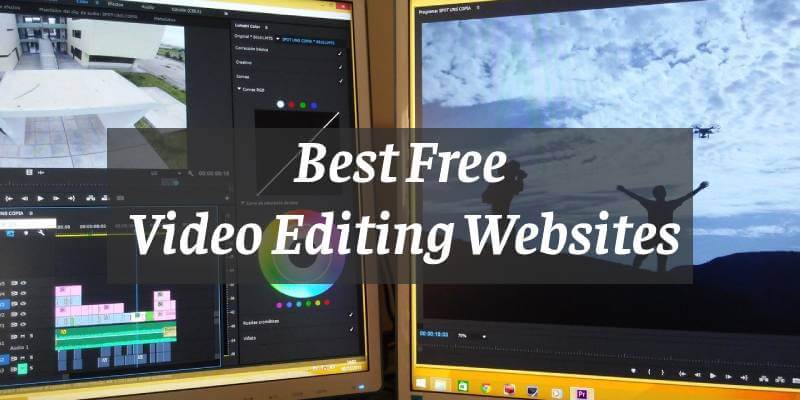 6 Best Free Video Editing Websites
Are you looking for the best free video editing websites? If yes, then you are in the right place. In this blog, I am going to talk about the Best Free Video Editing Websites. So without wasting more time let's start our topic.
Video editing is one process that is very complicated to handle. This is because you need the right tools to create videos that your target audience will find to be highly impressive. The problem is that these tools are quite expensive to have. Even if you plan to hire the services of a professional video editor who has such tools, be prepared to pay premium fees.
Here is the solution
There is an easy way to get around this challenge. Do you know that it is possible for stunning videos to be created without having to pay a dime? Are you aware that there are lots of free high-quality video editing websites on the internet to grow your business? There is no need to racking your brains about where to find such online platforms.
This is because you have come to the right place where they will be revealed. Just choose any of the free options below to start creating videos that are of very high quality.
1. Clipchamp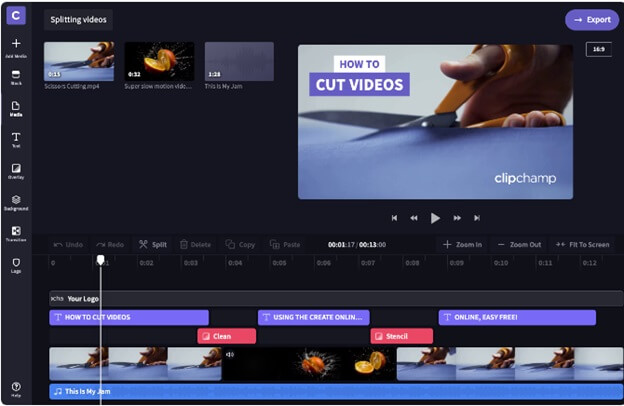 Clipchamp is probably one of the best free video editing websites you can take advantage of today. Apart from video editing, there are other features it comes with. These could be a webcam recorder, video converter, and a compressor. As a beginner, you will not have any problem using this site since its platform is highly intuitive. This makes video editing very easy and less complicated.
With its drag and drop features, it is possible for videos to be rotated, flipped, and cropped. There is also an easy adjustment of contrast and brightness of videos. Transitions, backgrounds, texts, and others can be added with ease. It has a library that has audio and video files that you can make use of. With its video compressor, you can easily reduce the sizes of videos to ensure easy editing. There is an in-built guide to walk you through the entire process of editing a video.
2. Wideo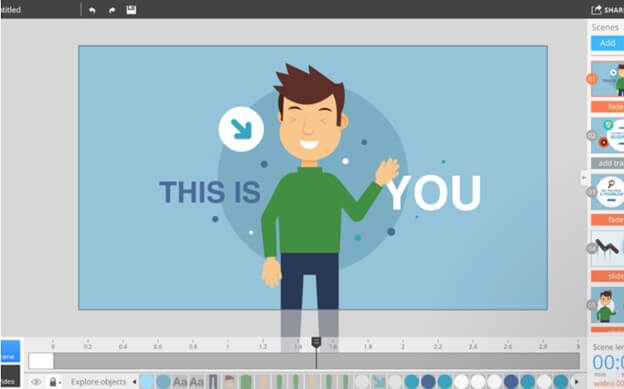 Do you want to create explainer videos or animated videos that can attract your target audience? There is no other better website to achieve such than Wideo. It is the dream platform for every serious marketer. With its features, you can easily create any kind of animated videos within 5minutes which is quite impressive. This is possible through its drag and drops elements.
Unlike what most websites out there allow, you are at liberty to include different elements in your videos. These could be drawings, cartoons, images, and texts. It also has numerous video templates available that users can make use of. Do you know the best part about this free online video editing website? It is the fact that users are free to choose any video aspect ratio of their choice.
3. Blender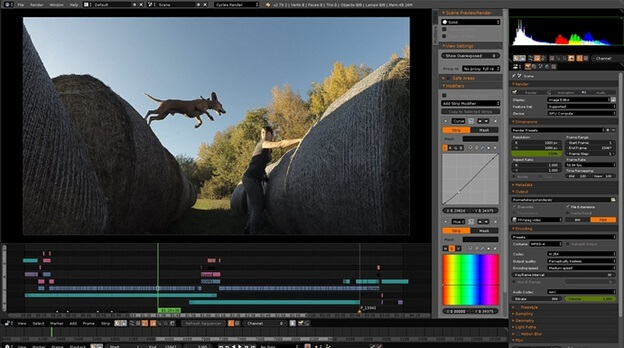 Blender is a highly rated free video editing site. There are lots of basic actions you can perform here like splicing and video cuts. Also, complicated tasks can be executed such as video masking. It means this website can be used by advanced video editors and newbies. Some of its most powerful features are filters, keyframes, transitions, adjustment layers, and speed control. There are lots of features available to make your videos look professional before any target audience.
In case you want to add effects, images, audios, and videos, such is very possible. This is because the slots available for usage are about 32. The only drawback is that it may not be a great option for beginners given the numerous features. Also, there are limited resources to help you out. However, in case you love the idea of being adventurous with video editing tasks, this is one of the best platforms that can meet your needs today.
4. Shotout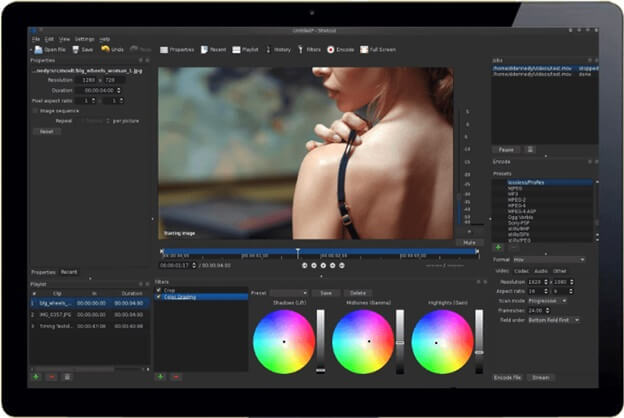 Shotout is perfect when it comes to capturing your videos and sharing them at very high resolutions. With their cloud storage, it is easy to continue your work on another device without any problem. The features you will explore here are quite robust and comprehensive. It doesn't really matter whether you are using an Android or iOS device as it is has been designed to be compatible with various devices.
For the first time, you can edit videos to any level without restriction using its free plan. You can even use the music of your choice without any charge. The paid plan will offer you more in terms of features. However, its free plan can help you create outstanding videos far more than imagined.
5. Avidemux
Do you lack a video editing experience? There is no need to bother about the perfect platform to use since Avidemux can help out. This is because it comes with a user-friendly interface. Through it, basic tasks can be performed such as filtering, encoding, and simple cutting. The great part about this website is that it has made video editing so simple that anyone can get involved.
There is no technicality involved in video editing. You only need the right platform to create stunning videos. Such is what Avidemux brings to your doorstep. It is only perfect for inexperienced editors though. This is because the features are not as complete as other options which have been revealed above.
6. Invideo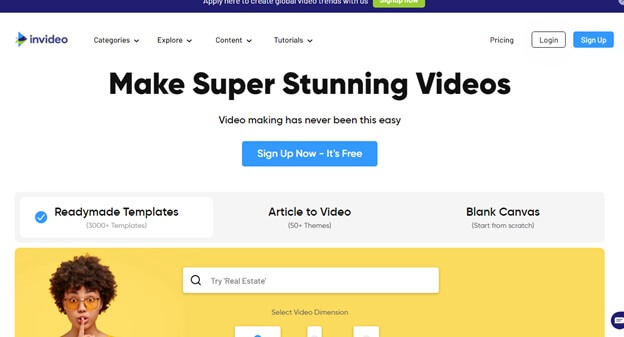 A great video editor doesn't just save you money but also time. This is what Invideo can help you experience with its easy-to-use interface. Imagine creating a video in less than 5minutes. There are thousands of text boxes, stickers, and images that you can easily choose from. Other features that you will get access to with this platform are automated voiceovers, multiple layers, power transition, multilingual videos, and more.
With Invideo, the sky is definitely your limit when it comes to how videos are created. There is no need to think about how to use any complicated software or website since this solves all your video editing problems.
Final Words
The above sites are proofs that you don't need money to start creating stunning videos that can help sell your products to any category of people. These video editing platforms are the best and can help transform your videos into something extraordinary.
Read Also – Best Video Maker Websites