Another smartwatch has arrived on the market, much to the pleasure of smartwatch aficionados. The HONOR Watch GS 3 has arrived on the international market, and it comes with a number of new features that may appeal to users looking for a new smartwatch with the brand's user experience.
It's critical not to be "just another face in the throng" in such a competitive market. HONOR also makes an attempt to provide meaningful differences for its new smart Watch.
It goes without saying that the HONOR Watch GS 3 is a stunning piece of jewelry. However, it will need more than simply aesthetics to win over people.
We'll go through the key features of the HONOR Watch GS 3; as well as its pricing and worldwide launch promotion, in this article.
HONOR Watch GS 3: The Main Features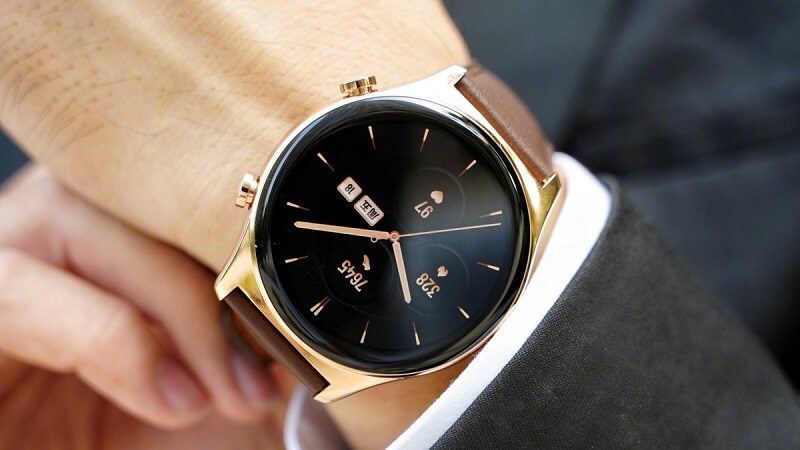 The 1.43-inch AMOLED screen with 326 pixels per inch, which delivers sharper graphics and a high-quality display, is the first thing that stands out about the HONOR Watch GS 3. The device's ultra-thin form is reinforced by the 3D curved displays, which leave an attractive character to its lines.
Another feature that emphasizes this sophisticated design quality is the polished stainless steel body mixed with carbon; which measures 10.5 mm thick and weighs 44 grams. A Nappa leather strap adds to the elegance, making the whole pair exceedingly comfortable.
The HONOR Watch GS 3 is available in three colors (Ocean Blue, Classic Gold, and Midnight Black), catering to a wide range of preferences and aesthetic requirements. Its dial features a variety of themes that correspond to distinct user styles.
Technical Aspects
Now, let's discuss the technologies built inside the gadget. AI-based monitoring is backing up the 8-channel heart rate sensor on the HONOR Watch GS 3. Furthermore, its dual-engine algorithm improves the accuracy of capturing heartbeats.
The model may also monitor blood oxygen levels by continuous monitoring that alerts the user when permissible limits fall below prescribed levels.
With these technologies combined, it provides stress monitoring, advising the user to take a break to prevent even more severe health issues.
Because the HONOR Watch GS 3 supports dual-frequency GNSS; user location is more precise. The initial placement is 47 percent quicker, and the precision of the location improves by 167 percent.
The gadget has over 100 training modes, including 85 personalized settings and 10 professional training modes. All of this is taken into consideration while putting up your best effort in sports.
Finally, it has functions that might help you get the most out of your smartphone. For instance, its quick recharge mode may provide up to 30 hours of continuous usage with active GPS or up to 14 days of operation without it. Furthermore, with only 5 minutes of charging, you will get a full day of operation functionality.
With the aid of its inbuilt virtual assistant, Handy, the gadget enables the user to accept or reject calls with a simple tap on the screen and basic capabilities like music playing, alarm clock, flashlight, weather forecast, compass, and others.
How Much Does It Cost? Have You Gotten A Raise?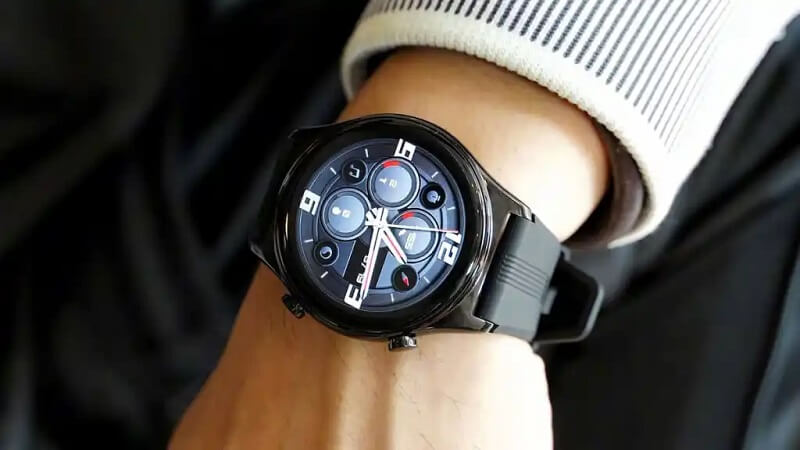 The HONOR Watch GS 3 has a retail price of $199 worldwide.