No one wants to miss out on the gaming sector. This is one of the most dynamic areas in terms of sales and technical advancement. POCO did not want to be left behind and is planning to introduce a smartphone that should revolutionize the mobile gaming industry: the POCO F4 GT.
It's something many people who don't have a lot of money to spend on this sort of technology want for. And it's getting closer and closer. In this article, we will discuss the POCO F4 GT's key features that make it a viable contender in the gaming smartphone industry. We will also discuss POCO's upcoming AMOLED smartwatch debut.
With Snapdragon 8 Gen 1, Of Course!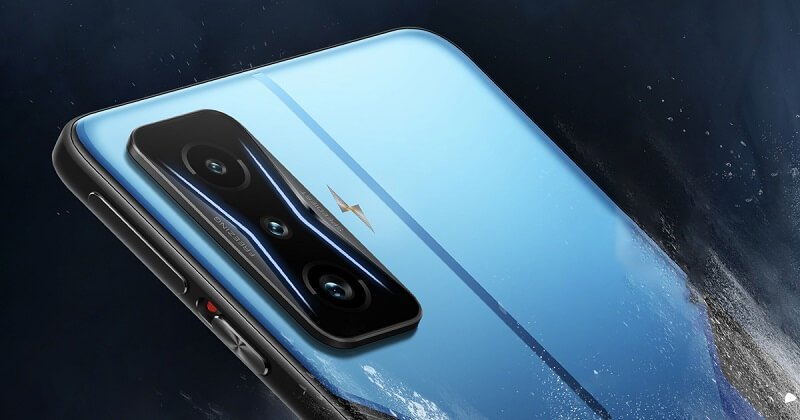 The POCO F4 GT would never be called premium if it didn't include Qualcomm's Snapdragon 8 Gen 1 CPU. Considering the product's proposed pricing, we may consider this a win. It's one of the most powerful CPUs on the market right now, and Qualcomm's greatest chip. To appropriately handle all this power, we must also examine POCO's whole competency (and we will receive more signs of this throughout this article).
4,700mAh Battery With 120W Fast Charge
You could even assume that the 4,700 mAh battery is too little for a smartphone like the POCO F4 GT, and you'd be right. After all, this gadget will be used often at high performance, resulting in significant energy consumption. POCO thought about it and came up with some creative ideas to reduce usage. For example, this battery is made up of two 2,350 mAh modules, allowing for quicker and independent charging.
The POCO F4 GT can be completely charged in 20 minutes with the 120W fast charger. A fantastic time. Not only that, but you can also recharge your phone while gaming, which is rare. This method recharges the phone in around 30 minutes. The vending kit's L-shaped charging cord makes the procedure simple, enabling you to hold your phone in a gaming posture while charging it.
Internal Cooling Technology Makes All The Difference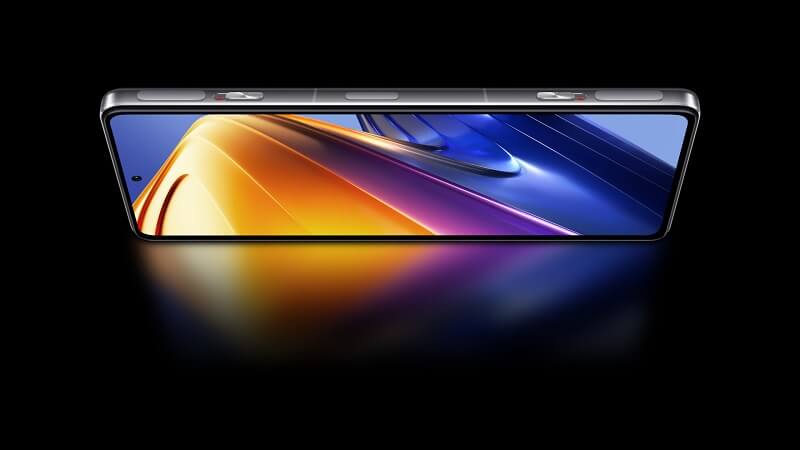 This distinguishes the POCO F4 GT from its gaming rivals. With it, performance is immediately increased, even in the most demanding games. POCO F4 GT was designed to manage heat created by its powerful CPU effectively. The phone's battery charging circuitry is separate from the main SoC section at the bottom. This relieves the thermal issue's stress.
A twin vapor chamber within the phone removes heat from the CPU and other essential components. A copper block replaces thermal paste, improving heat conduction by up to 350%. A white aerospace graphene coating protects the phone's antennae from electrostatic discharge and heat buildup. All of this is made possible by LiquidCool Technology 3.0, a multi-layered cooling system that enhances the POCO F4 GT's performance.
Magnetic Pop-up Triggers
To reduce inadvertent button presses caused by too many virtual buttons on the screen, the POCO F4 GT uses a unique high-end solution: magnetic pop-up triggers. These triggers are user-adjustable, so you can control when they operate. That is, when the element is deactivated, you have the rule's best smartphone. When it's active, you've got yourself a superb gaming phone.
A Responsive And Very Fluid Screen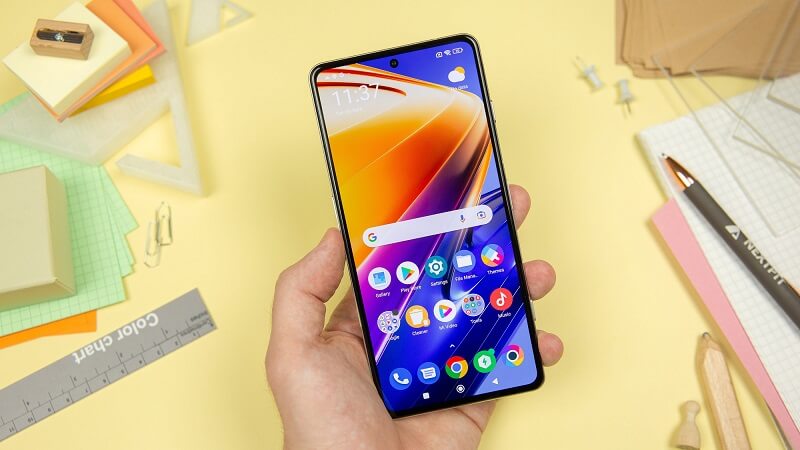 Last but not least, the POCO F4 GT boasts an AMOLED screen with a refresh rate of 120 Hz, which is standard for a gaming phone. The 1920 Hz PWM technology protects the user's eyes in low light conditions, decreasing visual tiredness during lengthy gaming sessions at night or in dark areas.
The POCO F4 GT also offers a 480 Hz touch response rate, allowing for speedier command and action-reaction during gaming.
The New King Of Mobile Gaming?
It's hard to say without trying it. But the POCO F4 GT is a real challenger. The gadget offers an intriguing solution to the issue of internal overheating, which may assist improve gaming performance. Moreover, the existence of such strong hardware in a device priced below the average indicated for phones in this category should delight individuals who like mobile games but cannot afford the top models' prices.